We went to the Floating Fishing Village. This was a bit disappointing because of the Super Yachts and modern buildings around. We were advised the village will no longer be soon as they will be reclaiming the land. 
We visited the Jewellery Factory and Stanley Markets, this was good, got some great bargains there and a great spot for bargaining rookies.  It's away from the Urban Jungle of the city, nice and mellow and scenic.  Smaller than a lot of the Hong Kong shopping areas like Nathan Road and the Tsim Sha Tsui area.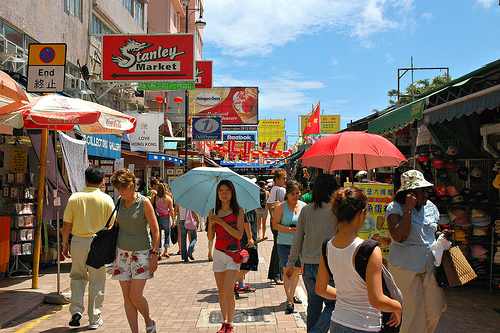 Victoria Peak View was amazing. We had great weather so that was a bonus. It is the highest hill on Hong Kong Island.  If the rain kept up it would not be worth going. The tram was not going so we missed out on that. Very commercialised at the top but restaurants to suit everyone.